In times of such heavy tension between differing segments of the populous, it is of great relief to find a blend of culture and influence in other societal facets. Taking a satirical approach to today's fashion, South Korean-born visual creator VANDYTHEPINK offers a moderately priced variety of custom apparel and accessories. He takes an interesting spin on classic designer monograms and collectable toys of sorts for streetwear enthusiasts. Pulling inspiration from Dapper Dan, Murakami, and Nigo, he has managed to formulate a recipe that can be considered the small brew craft beer in the world of wearables by expressing his vision through his brand, VANDYTHEPINK.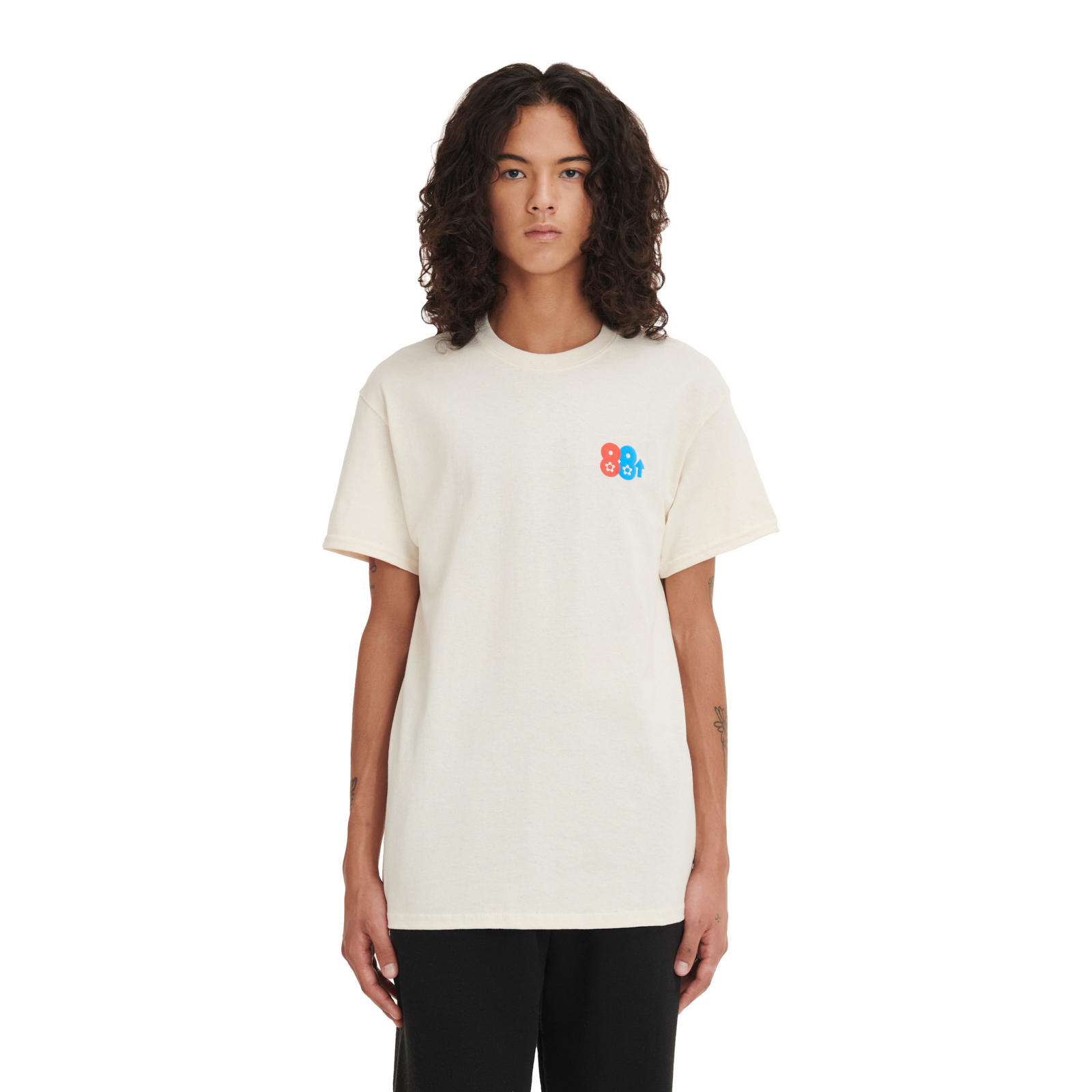 Before the plush burgers, custom shoes, and his infamous cozy sets, Vandy was a normal teenager that waited tables at a Korean BBQ restaurant. Having only moved to the U.S. in his late teens, Vandy barely spoke English so the only way to express himself was through painting sneakers. Just like in many Asian households, his parents were strict and held high expectations. Vandy's desires to lean entirely into his artistic abilities were initially met with opposition. He was expected to maintain a full-time job after graduating college and was only able to fulfill his passion for customizing sneakers on the weekends. Eventually he put all of his attention into his art and quit his job. This created tension between him and his mother who then told Vandy, "Na ga", or the Korean equivalent of "Get out!" if he wanted to work as an artist. Ignoring his mother's wishes, he continued to pursue his passion with persistence and confidence. Though Instagram continues to morph into a more e-commerce driven platform, Vandy's initial Instagram posts had been for his own enjoyment. He hoped to connect with like-minded individuals who could appreciate his creations. As fortune would have it, his work caught the attention of buzzing Korean rapper, Okasian, who put in a request for a pair of custom Vans. This helped him gain traction in the Korean music industry. During a time where Korean music had just begun to attract the U.S. market, it created a chain reaction that eventually caught the eye of American Rapper, Tyga, who ordered several pairs for his tour. As a result, the requests continued to grow tremendously, which called for an exploration in expanding this into his full-time career and gaining acceptance from his family.
Humble in its beginnings, Vandy's operations began at the basement of his own home. By 2018, he was able to acquire an office space with the money he saved while styling and creating outfits for breakout star Billie Eilish. Eilish would take center stage wearing custom Vandy apparel sets that brought the creative equal excitement, and worry, as garments were handcrafted by Vandy himself out of fabrics sourced from high-end brands and accessories. Though there remains an emphasis on high quality execution, finish, and aesthetic, Vandy remains democratic in his pricing strategy. Like BBC's tagline, Vandy maintains a lesser emphasis on being monetarily wealthy; something Vandy doesn't find so important. This theme echoes throughout his business concept, and was intertwined in his motivation to get started, in response to what was seen as an exaggerated market price on goods. Vandy's operation is far from a get rich quick scheme by way of exceedingly high sales volumes made possible by an incessant outpour of heartless products. A practice far too common throughout the industry. All custom products are touched by Vandy, himself, in true DIY fashion, a core reasoning for the low number of units produced, something he hopes that his customers can appreciate. He also hopes that those frustrated with his website (often closed with products unavailable) can understand his particular process. VANDYTHEPINK's productions are anything but artificial scarcity hoping to stir contrived excitement and inconvenience his consumer base. On the contrary, Vandy is doing well to reward loyal customers by implementing a loyalty program. Another forward look for the designer that speaks to just how in touch he is, with not only his immediate consumer base, but the greater landscape in which he is thriving.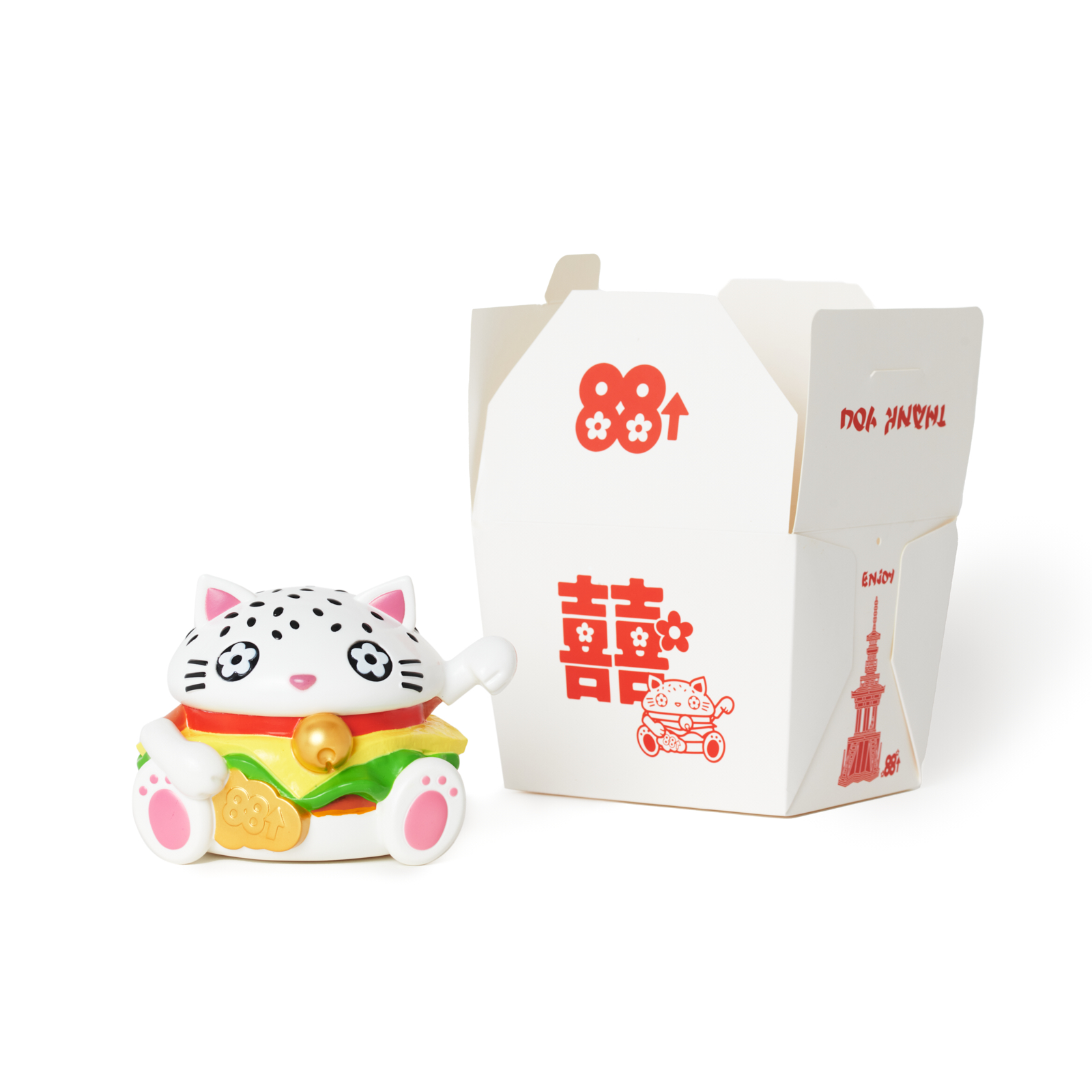 Recently, he has released (and subsequently sold through) a small run of repurposed mini bags, constructed from denim jeans from the highly anticipated Virgil Abloh x Nigo collaboration for Louis Vuitton^2. As well as his own sneaker, taking inspiration from Dunks, complete with sesame seed bun details for added texture and flavor, and French fry motif in place of the check. Continuing in his brand's desire for providing something special that you won't find in the hands of many, seeing is not necessarily receiving with Vandy, and that is okay. That is a large part of what makes what he does so special. It speaks to what one can believe has lured so many into this culture in the first place. Being in the know is only the top layer. Somewhere intertwined in threads of the seemingly opposing, you will find strong characteristics that help inform Vandy's work. A community of individuals that identify each other by the subtleties you'll find in the logos adorning their t-shirts and hoodies, with assumed associations with music, streetwear, and general lifestyle. Those who like to belong to the whole, but also indulge themselves in standing out from the crowd. A characteristic innate in all of us to a varying degree, something you'll find amongst fans of this culture, and fans of VANDYTHEPINK. The designer is also a fan of the people in return. Most recently VANDYTHEPINK donated to The Color of Change and other organizations in an effort to support the very communities that support him, in their respective fights for social justice, and our joint struggle against COVID-19. This month, we're teaming up with VANDYTHEPINK to release our VTP x 88RISING on collaboration, as we continue to highlight Asian talent making waves throughout our joint space. Though it may not have been so favorable to be a Korean brand in the American market in the 90's and 00's, what Vandy and others like him now have to offer is more covetable and respected, something special, that many seek to own and be a part of. Our collaboration releases Thursday, September 17, 2020 8AM PDT only on 88NIGHTMARKET.com